Skip to content
'Together In Love And Separation' Chandra Chakraborty And Saskia Griffiths-Moore
Words: A. Murray.
The beautiful sounds of Indian culture and western folk are on display on the new album by Chandra Chakraborty and Saskia Griffiths-Moore. The latest release is 'Together In Love And Separation'; it is the gift we have been craving without even realising!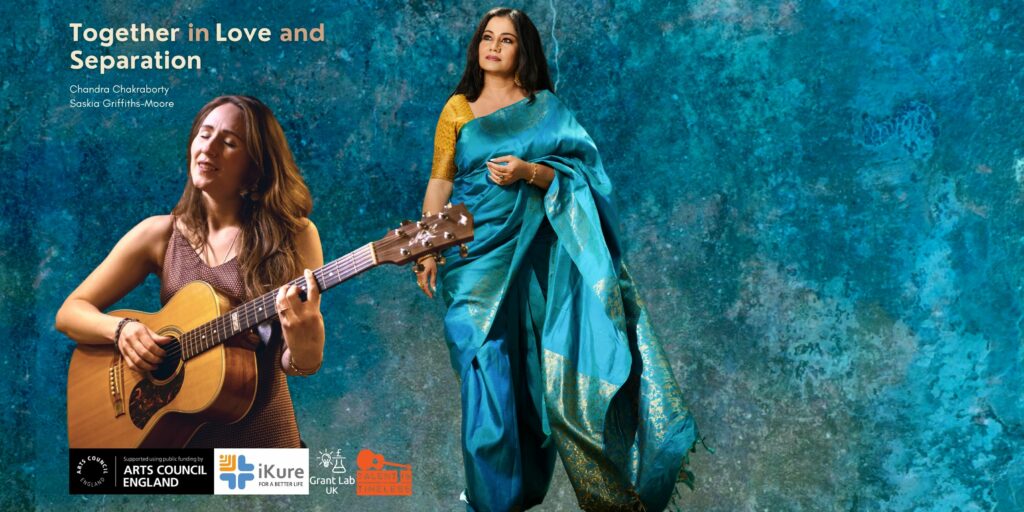 The album features a superb collection of both styles intertwined with the pioneering performers standing out with charisma throughout the duration of the record. The album consists of 8 tracks, and when both vocalists approach the microphone, they provide glorious vocals that have an immediate and profound effect on the spirit.
You can check it out below. Also, be sure to see them perform music from the album live on the 19th of July at Cecil Sharp House.
---
---